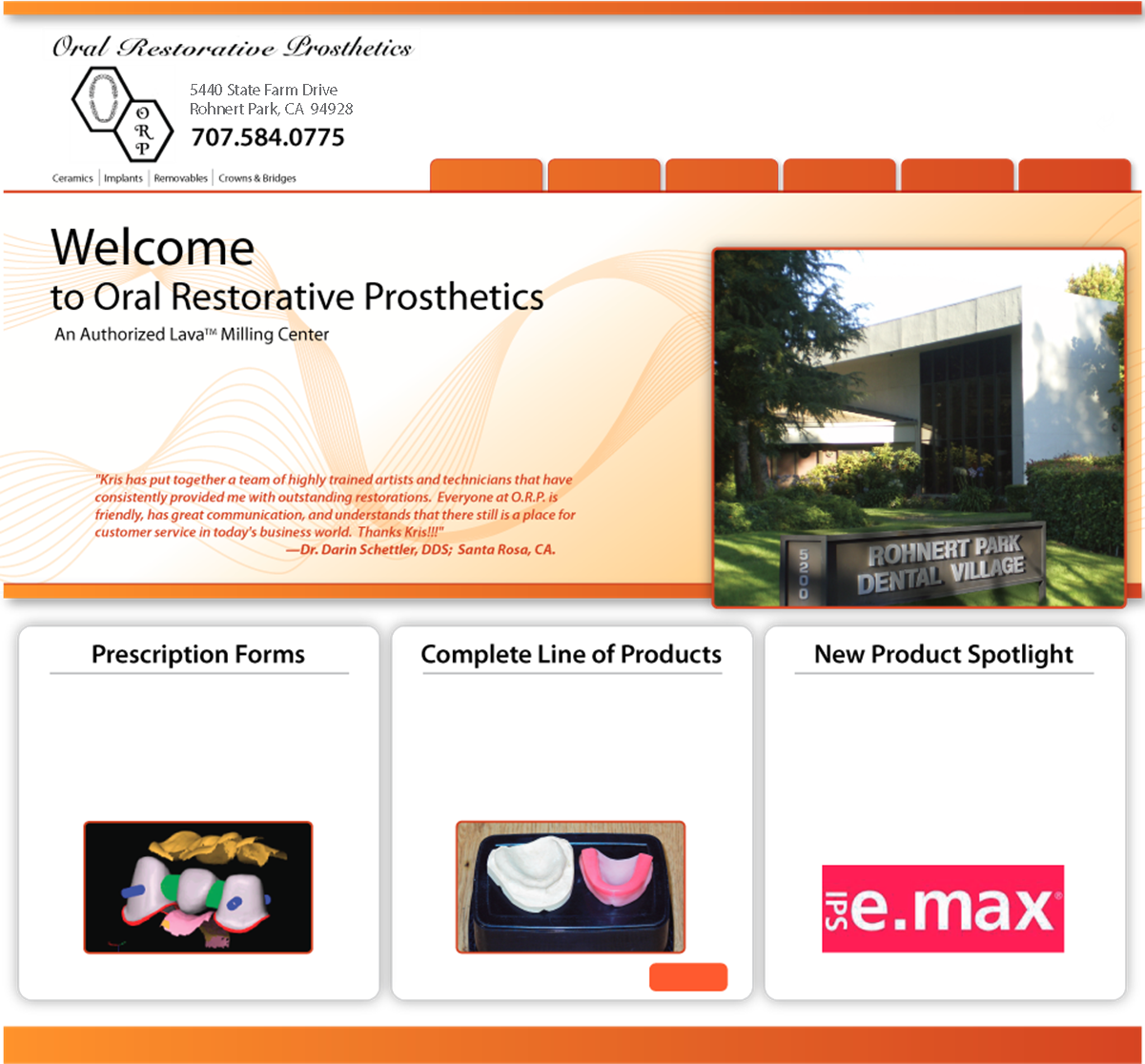 Our complete line of dental products:

Oral Restorative Prosthetics has been providing quality service to dentists
throughout the country for over 42 years. At O.R.P., we understand that
satisfied patients are the best referral source for your practice. Our
experienced technicians, state-of-the-art technology and attention to
detail ensure you receive the best results possible.

•
Ceramics

•
Crowns & Bridges

•
Cast Crowns

•
Resin Based Systems

•
Maryland Bridges

•
Dental Implants

•
Removables

Send in this coupon with an

IPS e.max Press

case and we'll give you

$30 off

and a

$10 Starbucksgift card

! Click this link for more information and a special Web Only offer.
©2011 Cameron Park Computer Services and Oral Restorative Prosthetics